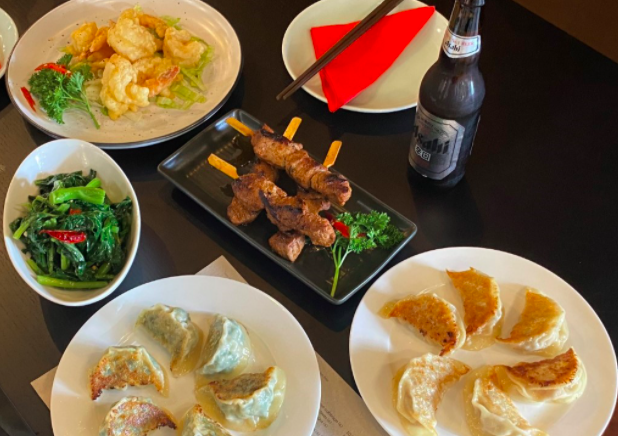 A selection of dishes from Fat Dumpling at Montague Markets.  
A mouth-watering selection of signature restaurant dishes were on show for popular lifestyle news publication The Weekend Edition during a special visit to Montague Markets this week.  
From pan-fried dumplings to Moreton Bugs and Zucchini, it was a true treat for all tastes. 
Eager to gain a first impression of our newly opened dining spaces, the magazine sampled some of the most delectable flavours in town with a tour of our thriving new entertainment and retail precinct. Click here to read the story.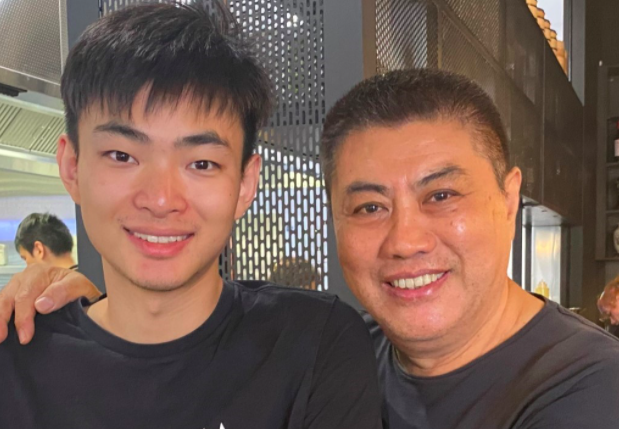 General Manager Jun Cai, left, and Fat Dumpling ower David Chang.   
Fat Dumpling, a favourite with Brisbane foodies for its handmade poached, steamed and pan-fried dumplings, is already settling in after opening its newest restaurant at Montague Markets barely a week ago. 
The ever popular pan-fried pork and Chinese cabbage dumplings come highly recommended for visitors, as do the cumin lamb skewers, salt and pepper squid, Chinese broccoli salad and pan fried prawn pork and chives dumplings.    
General manager Jun Cui said the aim was to produce a homely atmosphere in the Montague Markets restaurant, appealing to West End's predominance of young families.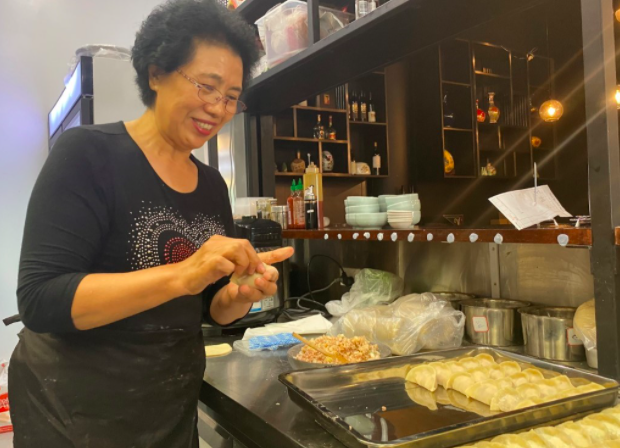 Rows of handmade dumplings  … Fat Dumpling shows how it's done. 
"At Montague Markets, we're expanding our popular menu to give customers even  more options," he said. 
"The look of the restaurant has also been designed to appeal to families. Our logo here even bears the Chinese character for 'home'."   
A 
treat
 for all 
the 
senses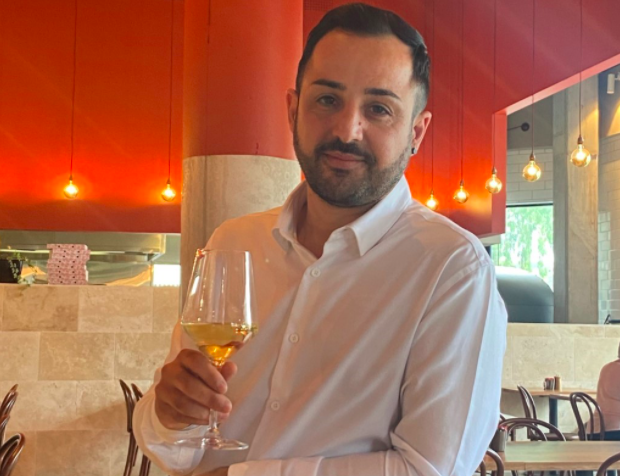 Voglia owner Vito Mandarano toasts the success of his family's newest restaurant.  
When it comes to fine cuisine,  the owner of the city's newest Italian restaurant Voglia believes presentation is equally important as authentic Mediterranean flavours. 
From the elegant Burrata Diversa for starters to the melt-in-your-mouth Potato Rosti and Salmon on the breakfast venue and the a-la-carte Moreton Bugs and Zucchini, there's an amazing array of artfully prepared dishes to select from at Voglia – no less than 85 in fact. 
"The offering is enormous," said owner Vito Mandarano. 
"We're in a high profile location fronting Montague Road," said Mr Mandarano.  "It is a very good location for us. We have designed the restaurant with bi-fold windows so that we can  open it up on weekends to accentuate the welcoming atmosphere. 
"Voglia has also been designed to capture all aspects of eating and dining, from the grab and go customers to casual and to a fine dining restaurant offering an authentic Italian experience."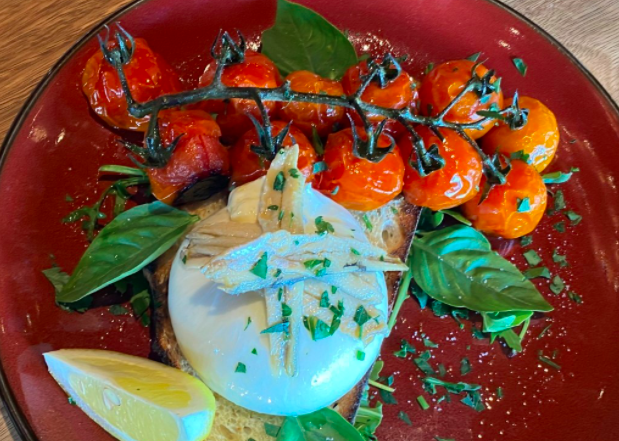 A treat for the eyes as well as the tastebuds … Voglia's Burrata Diversa.   
The Cheeky Bean Espresso Bar meanwhile is already attracting a new following of loyal customers.  
A constant stream of regulars pop in for their daily brew, the air thick with the aroma of rich Columbian coffee from as early as 5am on weekdays. 
"We're all about making your coffee just the way you like it," said co-owner Kathy Bush. 
"People tell us they can smell our coffee from down the road. We find people are prepared to travel for it," said Ms Bush.  
The friendly banter of staff adds to the charm. And while you're there, don't forget to check out Cheeky Bean's ever-changing array of  snacks – from health-conscious treats to some delightfully decadent indulgences.      
Among the favourites are Doughluxe Doughnuts, featuring a selection of fillings including Crème Brulee, Nutella Honeycomb, Strawberry Jam, Lemon Meringue and Salted Caramel Popcorn.  There's also chocolate-coated Pog Balls, fruit-filled muffins and fresh croissants to satisfy sweet tooths.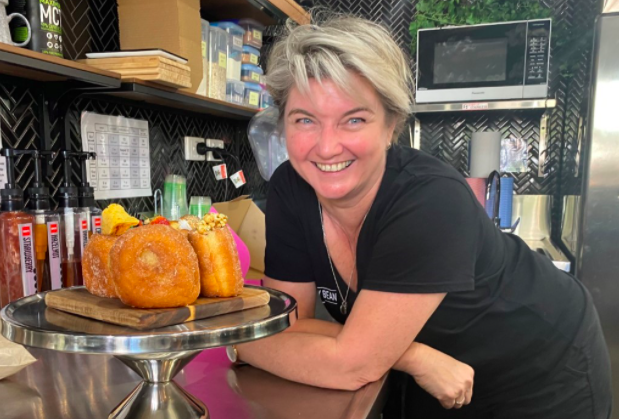 The Cheeky Bean's Kathy Bush with a tempting selection of doughnuts that have struck a chord with patrons. 
To find out how you could call Montague Markets & Residences home, visit our Sales Display at 1 Ferry Road, West End, call 1300 202 888, or complete the contact form.