What better way to celebrate the opening of Montague Markets than with exclusive opening specials redeemable with many of our retailers!
The doors are open and our retailers are already welcoming excited customers, so come down to Montague Markets and grab yourself an opening special bargain!
Click here to download our opening specials. Simply print them out and bring them along on your next visit to Montague Markets or present them on your mobile device.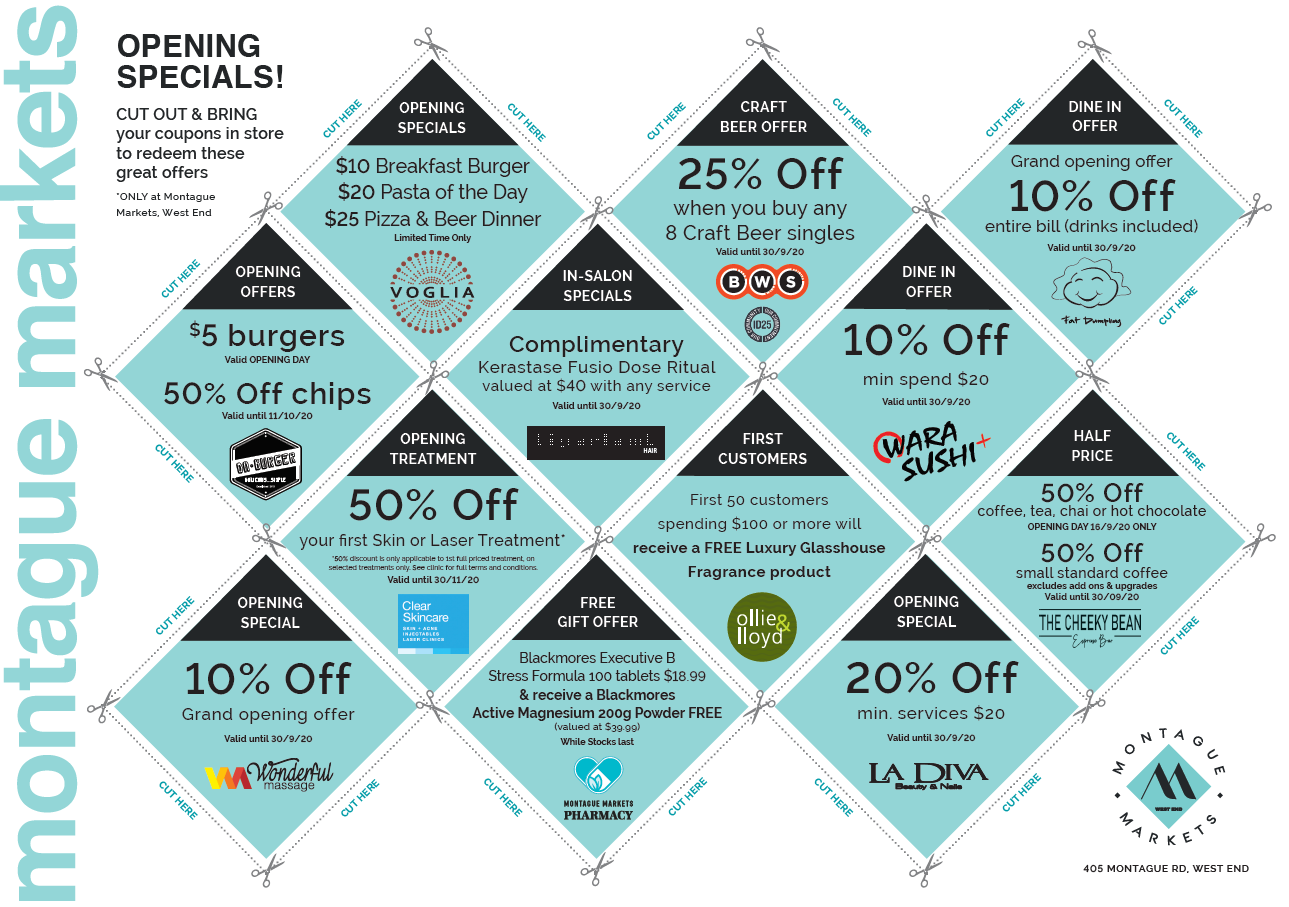 Follow us on Facebook for more specials, updates and news about Montague Markets.
To book a sales appointment with our team and view apartments for sale, contact us on 1300 202 888 or complete the form here.