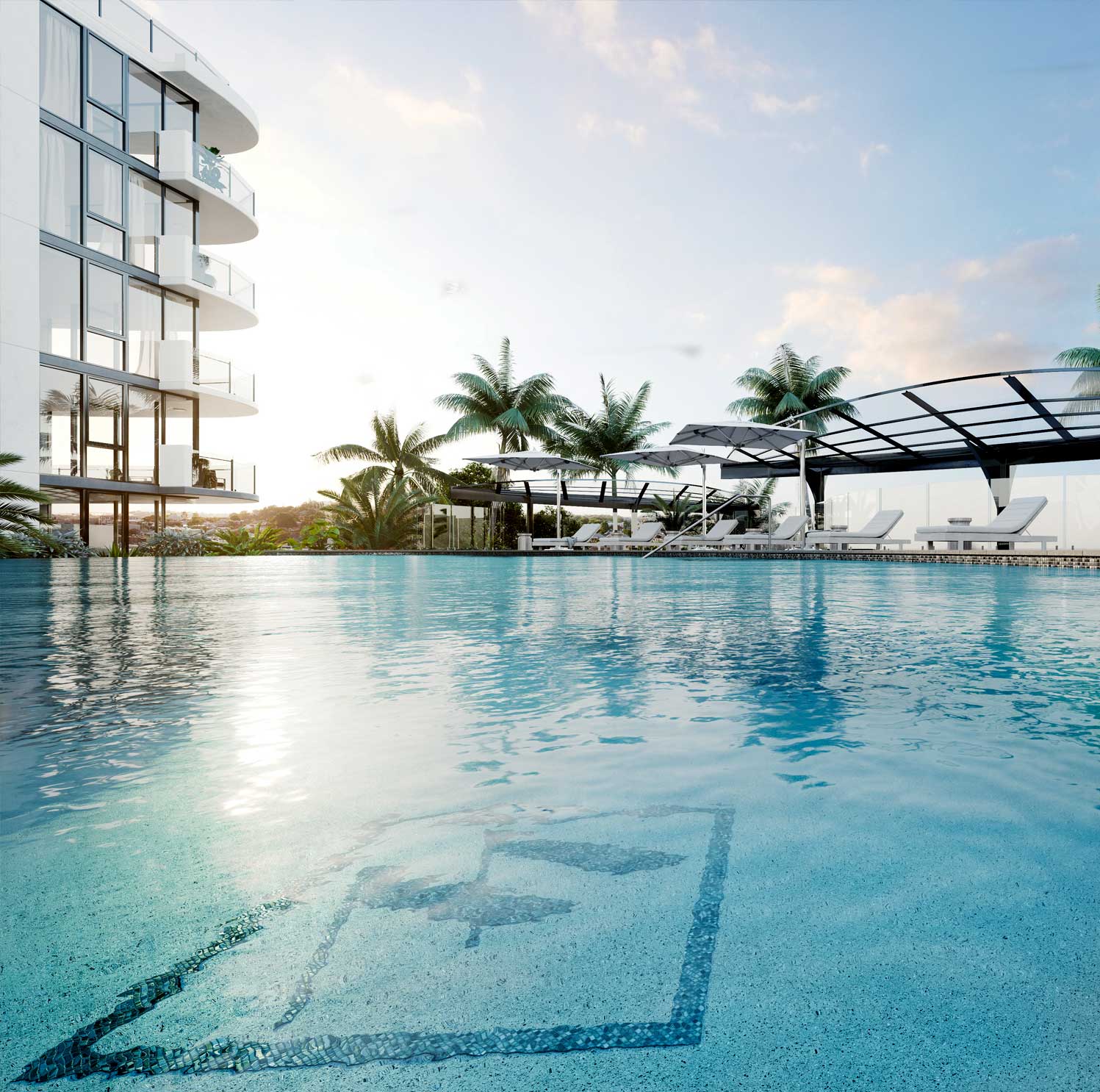 - Riverside West End's Vibrant New Epicentre -
AWARD-WINNING TIGERLAMB TO OPEN NEW SALON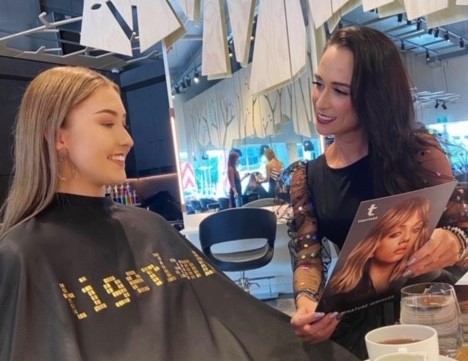 August 2020
Award-winning Tigerlamb hair salon will bring a sense of glamour and sophistication to women's styling when it opens at Montague Markets this spring.
The design of the new 106 square metre salon will showcase Tigerlamb's signature ambience with extensive use of decorative stencilling, calming spaces and stage lighting, offering customers a retreat from the world outside.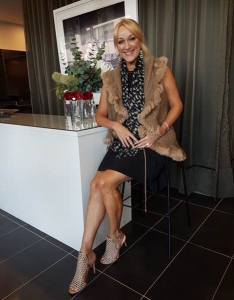 Tigerlamb owner Helen Owens
It's a place for pampering and "a little bit of affordable luxury,'' according to owner Helen Owens.
"The new retail precinct at Montague Markets represents an exciting opportunity for her business,'' she said. "We've worked hard to build a name in Brisbane synonymous with beautiful styling and creating a phenomenal experience for our customers.
"West End is so progressive and we're excited to be part of it all, and especially within this development by Pradella, who we are huge fans of.''
With salons at Bowen Hills, Portside and Coorparoo, Tigerlamb has carved an enviable reputation for quality, and is a finalist in seven categories of the upcoming Queensland Hairdressing Industry Awards this year alone.
Celebrating a 30-year career in hairdressing, Helen's eclectic passions for creativity, theatre and at one point - motorcycle racing - have shaped her innovative approach to the industry.
"The leathers I used to race in were named Tiger Angel.  To me it represented two sides of a personality and I carried that through to the naming of Tigerlamb,'' she said.
"The name illustrates that we are available to all genres – masculine, feminine, strong, meek, funky, traditional wild, conservative, young or old.''
"I also have a love for the theatre, which explains the creativity that envelopes the design of all our salons.
"When I started work as an apprentice, I shared a house with a group of actors at Petrie Terrace. We lived next to Crazies Comedy restaurant where I worked at night after hairdressing during the day.
I continued my love of the arts with the Queensland Theatre Company and was involved in La Boite Theatre Company for many years.
"I am blessed to have some of the heart of these experiences presented in the slightly theatrical stage we have created in our salons."
Helen's career has also taken her to London and Milan where she worked as a session stylist for high end brands, had a celebrity clientele in Hampstead and styled hair on production sets for music video clips.
The Tigerlamb team has also styled locks at Sydney, Brisbane and New York Fashion Weeks and Fashion Festivals.
Having cultivated an enviable reputation in Brisbane, Helen said Tigerlamb's focus was on "creating beautiful healthy hair''.
"Our thorough consultations allow us to understand and cater for all levels of investment our guests choose to make in their hair. I would describe our services as affordable luxury,'' she said.
"We specialise in blonde colouring and are experts in colour correction, with our services heavily geared towards cutting, colouring and styling whether for maintenance or a complete makeover.''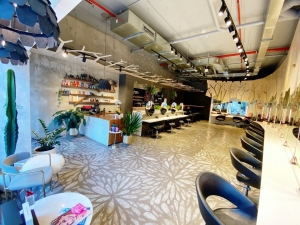 Stencilling, stagelighting and calming spaces are part of the Tigerlamb look 
To learn more, drop by the Discovery Centre at 321 Montague Road, West End, Wednesday to Saturday from 10am to 4pm and Sunday from 10am to 2pm. If you'd prefer to book a private appointment, please call 1300 202 888.