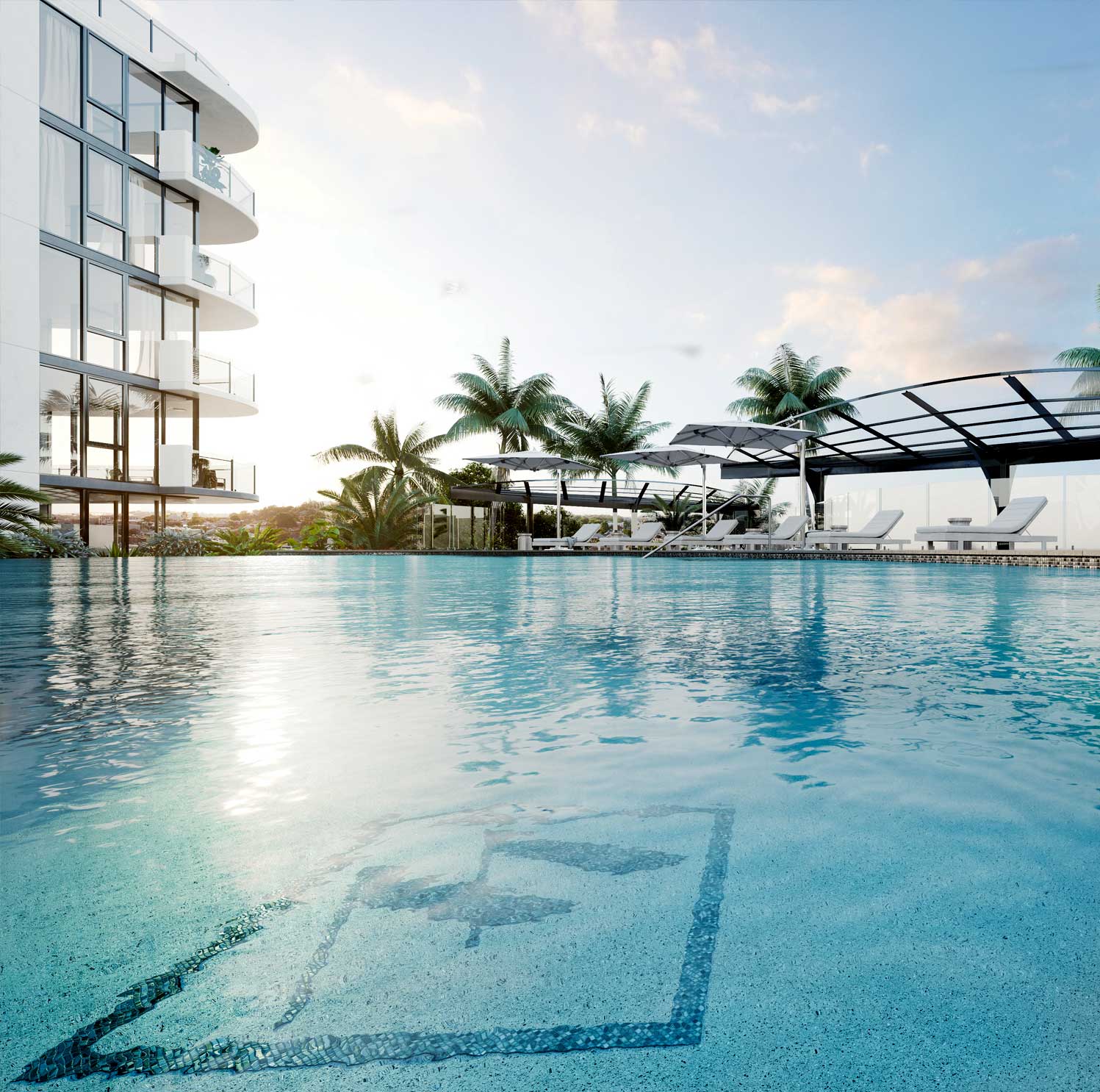 - Riverside West End's Vibrant New Epicentre -
WARA SUSHI ON TREND AT MONTAGUE MARKETS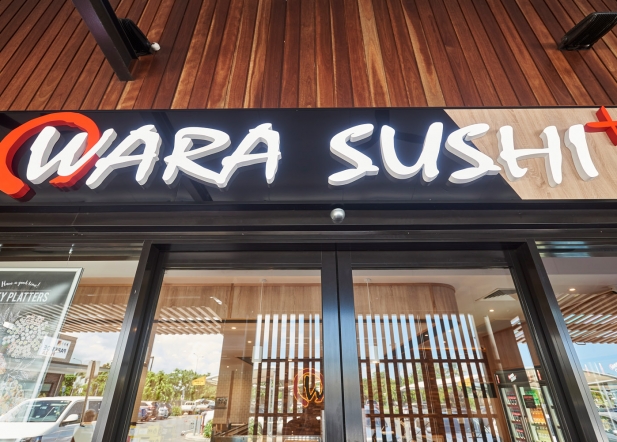 August 2020
With sushi one of the hottest trends in Australian dining, foodies take note.
At Montague Markets, you can soon be savouring steaming ramen or the delicate delights of Okonomiyaki - an exciting and growing new restaurant chain.
Wara Sushi, under the guidance of former civil engineer Tony Choi, is about to open its 11th restaurant in Queensland in the space of six years, and has chosen West End's Montague Markets as the location.
"I spent a lot of time at West End when I was working as a civil engineer,'' said Mr Choi, who is enjoying the challenge of his relatively recent career switch.
"I like the vibrancy and the family demographic of the area and with the opening of our new restaurant at Montague Markets we are excited to be part of it all,'' he said.
Mr Choi said that besides aiming to create the best-tasting sushi in Australia, Wara Sushi also owed its success to its vibrant store fit-outs, state-of-the-art kitchen equipment and IT systems.
The restaurant venture now employs more than 200 staff.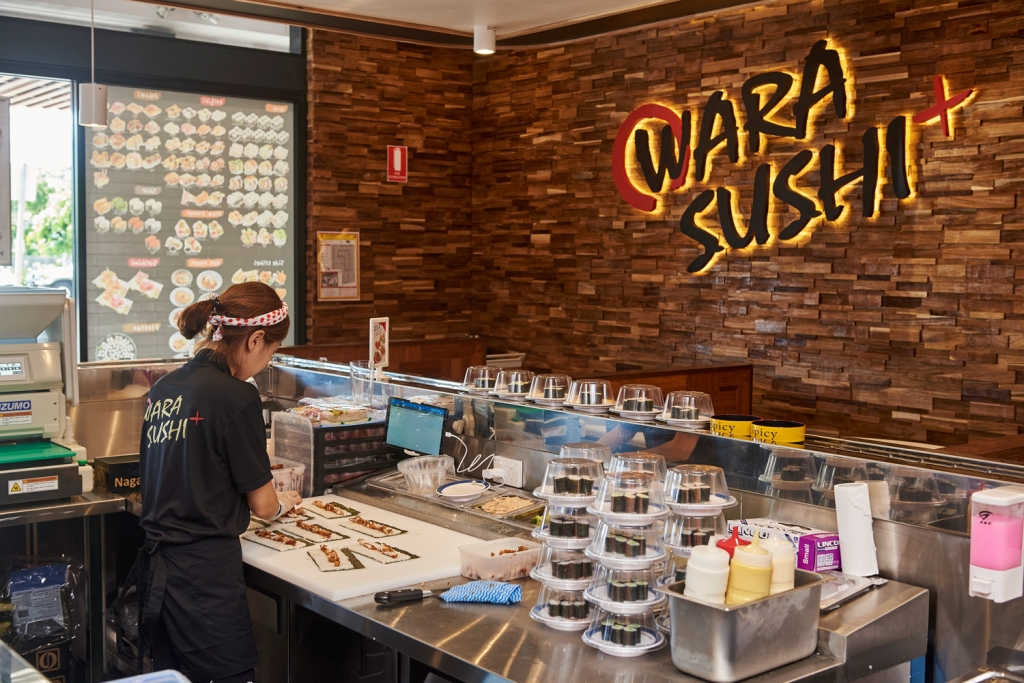 "We opened our first store at Logan in 2014. I chose to enter the restaurant industry because my mother was a shop owner and my father was a shopfitter,'' said Mr Choi.
"It was an ideal foundation for launching a business. My father has been involved in all of the fit-outs and although now semi-retired will be looking in on Montague Markets as well.''
Wara Sushi will feature a rotating sushi bar along with a tablet menu ordering system. The 150 square metre floorplan meanwhile has been designed to accommodate up to 70 diners.
The convenience of the sushi bar is perfect for office workers seeking a tasty, healthy lunch served up quickly. Diners can also sit at a table for a relaxed local experience.
It's licensed – so you can order sake, among other beverages, as well.
While the menu changes with the seasons, among perennial favourites are The Lion King (a grilled scallop roll covered in a cheesy sauce and torched on top) and the Dynamite roll (featuring deep-fried chicken for lovers of spice).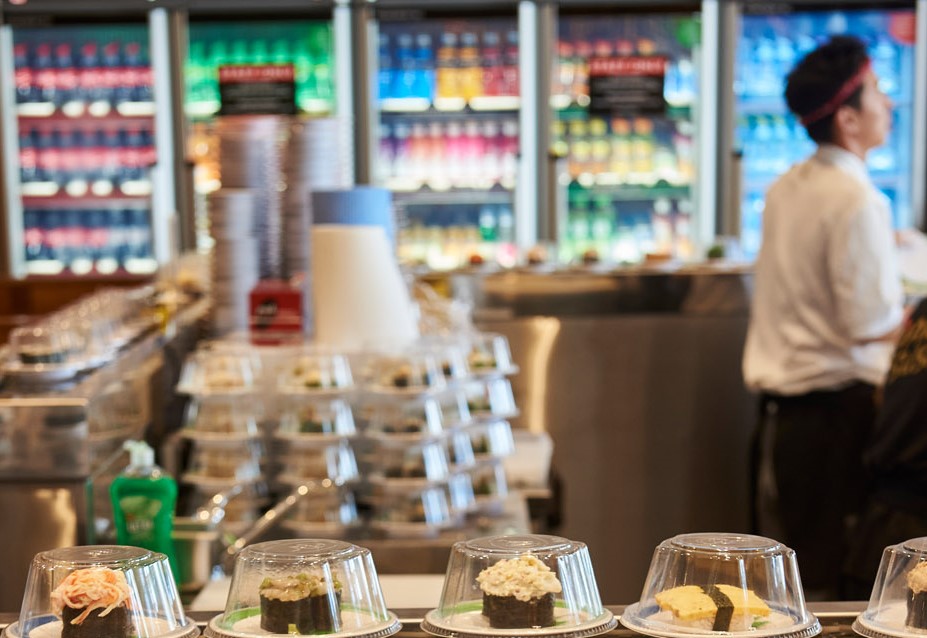 A guide to the basics 
While Japanese food is extremely popular throughout Australia now, here's a glossary that may come in handy.
Tako Wasabi: Tako is octopus and wasabi is a spicey condiment prepared from the roots of Japanese horseradish
Inari:  Inari refers to deep fried pockets of tofu filled with rice that can be enjoyed on their own or combined with other sushi dishes
Ikura: One of the most popular sushi toppings, it's the caviar of Japanese cooking with a rich flavour that melts in the mouth
Omakase: The word means: "I will leave it to you''. It gives the chef the freedom to flex their talents in the preparation of a dish comprising in-season ingredients
Unagi: Unagi (freshwater eel) is a well-known delicacy in Japan that is boith nutritious and can be enjoyed all year round.
Nigiri: Nigiri is a traditional type of sushi. It consists of fresh fish or vegetables served over mounds of pressed vinegar rice
Okonomiyaki: A Japanese savoury pancake featuring ingredients in a batter. It is usually served with a topping of special sauce
To find out more about Montague Markets & Residences, drop by the Discovery Centre at 321 Montague Road, West End, Wednesday to Saturday from 10am to 4pm or Sunday 10am to 2pm.
Private appointments are also available for your convenience. Click here or call 1300 202 888.